Custom Films
Custom Requests are welcome. Extra special affordable rates for those whose customs match our overall house style. Wide selection of gorgeous models..and a gunge tank and mudpit available. Read our 5 star custom reviews for extra assurance. Experienced producer with twenty years on UMD. Message me for info
Customer Reviews
From past commissioners of our customs
The whole experience has been first class.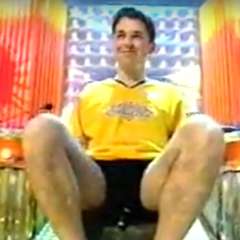 mattb3008
Rev has the ability to take an idea/fantasy from your head put it to paper and then make it a reality in a fantastic custom video. All communications with Rev were carried out in a timely and efficient manner. If i had a question he needed to look into he would set a time by which he would have the answer and pretty much each time answer well within that time frame. The same can be said after the custom was filmed. I was expecting it to take a week or so to edit but Rev managed to have it done in a day.
Rev is also very flexible on payment and very understanding to each individual. I also need to mention Rev has a fantastic group of models who he works with. For my custom i had the pleasure of Michelle and Cleo and both played there parts exactly how i wanted them--It seemed they really bought into the idea and enjoyed it and that came across in the final video.
All in all i would definitely love to have another custom video produced by Rev. The whole experience has been first class and i would recommend his services to anybody that is in two minds about ordering there own custom.
Rgds.
Great value; great pleasure; great result madmalc
Delighted with the result! Big thanks to Rev for following through request with minimum fuss but maximum enthusiasm and understanding. Honour May and Liz were the willing victims and I was very pleased with result. Would thoroughly recommend and very reasonably priced.
Just Brilliant! jamies
I've just had a scene done by the 'Reverend' with a new model, the lovely Rascal. I've always wanted to see a scene in a very particular format, and my have they both delivered. Rascal is very cute and Mr Rev is very good with his camera; they followed my idea exactly and gave me exactly what I wanted! I can fully recommend this guy to bring your fantasies to life. Also, even though these sort of films take alot of organising he kept me informed throughout, so he's a nice bloke to boot!
Great custom service 100% recommend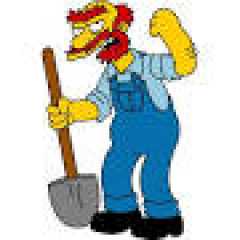 andyj73
I recently commissioned a custom shoot with the amazing Honour May and delectable Faye Taylor via Reverend Slymsford. The service was first class with great communication and the final scene hitting my brief 100%. A really professional service which I fully recommend.
Had a custom done by Reverend Slymsford's Sploshers?
Models offering custom shoots
All models shown are in active downloads.