Custom Films
Custom Requests are welcome. Extra special affordable rates for those whose customs match our overall house style. Wide selection of gorgeous models..and a gunge tank and mudpit available. Read our 5 star custom reviews for extra assurance. Experienced producer with twenty years on UMD.

Please note, for the smoothest and easiest interaction, please ensure that in your initial outline you give full details of what you want from your scene, so we don't have to play email tennis :)

To give you a quote I need to know which models you are interested in (the more flexibility you have, the quicker and easier it will be), what clothes they wear in the scene, what level does the scene go to..clothed, nude, masturbation..or more, how long do you think the scene should last,, what mess is used and how much of it.

If you provide this info up front, I will be able to get you your (totally no-obligation) quote straight away! See below for reviews
Customer Reviews
From past commissioners of our customs
Absolute Perfection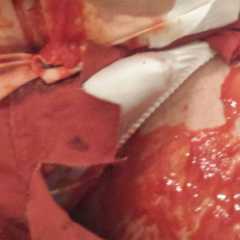 16parkvilla
I have been luck enough to sponsor a couple of scenes, just add in some delightful ripping and cutting to ensure the ladies outfit is well and truly destroyed. Skirts, shoes, bras and knickers have all ended up in the bin.
It is an absolute pleasure to communicate with Rev, he is open and suggestive to make sure the buyers get what they ask for and never fails to disappoint.
If you have some spare case, the Rev can and does make dreams come true.
Very happy with the finished product!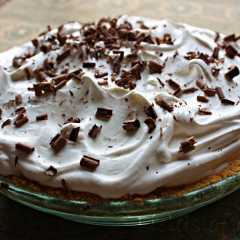 Luvthawam
I just recently work with Rev on a custom shoot with Liz. Let me just say that together they absolutely nailed it! Rev is a true professional, and I intend to work with him again in the near future if he'll have me. Thank you so much Rev, I thoroughly enjoyed the entire experience of working with you.
Amazing!
Wiggout1
I had a scene done by Reverend Slymsford, it was pretty much everything I requested honour may did an amazing job with the detail, what really amazed me was the lenght of the video... 40mins long! Really worth the build up and money would love to do another atbsome point!
Well worth is the Tiswas girl is awesome!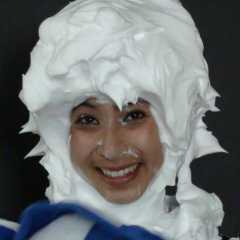 stopgo
Ordered a custom with the Tiswas Girl, it is called a half hour smoking / shaving cream challenge.
It is not easy I have a lot of details and she knocked it out of the park.
I loved all the dialog she put in and made the experience well worth it for my money.
I might add I gave them a budget and they came in well below what I thought it would be so I feel I got value for my money!
Messy slapstick humiliation from a true believer!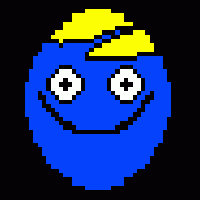 smess
Messy slapstick humiliation paradise! And a great value for the price! If you're into that aspect of WAM, this site will not disappoint. Over 20 years I've been a member of many sites (Messygirl, Wambabes, wamf,...etc.) and the Slymsford site rocks my world as much as any of them but with a fresh unique style from a true believer in slapstick WAM. The girls really get it and the messes are just what I like mostly sweet stuff, some great English stuff (treacle, porridge) and some wicked paint thrown in to boot. The contributions from other producers (Ariel, Jayce, Jilly, Jessie,... etc.) are a real treat too. Long live the Rev!
Review of sponsorship experience for "Flying Air Cream!" aquantics1
I offer this note as a review of my experience in sponsoring a custom video, "Flying Air Cream!" with Rev. Since I'm likely somewhat biased as regards the video itself, I'll leave that review to someone else, should they wish, and stick to the sponsorship.
While flying commercially a while back I was struck by an inspiration for a risqué WaM-oriented sketch based on the traditional pre-flight instructions to passengers. Even though it was intended as primarily sexy/messy/humorous, rather than the humiliation genre that Rev does so well, I sent it off to him to see if he'd be interested in shooting it as a custom. At about 13 pages, the outline gave a fairly solid idea of what I was looking for, but also left considerable latitude for him to add to it. I found our interaction quite professional. He indicated what he could and couldn't do with the models and facilities available. He offered possible ways to make the sketch easier to film, and less expensive. He asked a lot of questions, probably more than for any of the dozen or so customs I'd previously sponsored with other producers. When we were both confident that we were on the same wavelength, he proposed a sponsorship fee, which I accepted. Knowing that the texture of the pies was important to me, he experimented with different fillings, and sent me images of what they would look like on a model, this so that I could choose the texture, colour, etc., that I liked best. He offered clear indications of when a shoot could take place, and kept to that schedule. As well, he kept me informed as pre-production progressed exactly how I wanted things to proceed.
I couldn't be there for the shoot, but the production, and subsequent editing went well, and on schedule. Being comprehensive would make for a review that would be much too long, but I can offer some examples of the service that Rev (and the models he engaged for the shoot) provided.
I had intentionally specified a pretty basic backdrop he provided a rather more elaborate one that set the scene nicely, even designing a logo for "Air Cream" ditto for the props. I had asked for the set to be well-lit and the camera focus to be sharp, and he delivered. I'd specified the main action, and left a variety of details for him to fill in, and he did that well it sure helps to have one of our own at the helm. Among these were the gestures by the model portraying the flight attendant whichever of them was responsible, these were done so well and in keeping with her role that I found myself watching her almost as much as the messy nude passengers (well, the second time through, anyway). The pie sits were well executed, with the passenger models left wondering just what to do with the pie filling that had just oozed up between their legs, and then deciding to play with it. I also liked the way the passenger models, once allowed by the flight attendant's instructions to use approved electronic devices, reached into their hand luggage and pulled out their dildos, and proceeded to massage them between their legs very well executed. I had put a pun into the script along the lines of "come again"/"cum again" and the passenger models ran with it, with some very realistic masturbation very much beyond my expectations. There were certainly other positive aspects as well, but I think these examples make the point sufficiently well as regards Rev's (and his models') level of execution.
All in all, Rev behaved very professionally, made sure he knew what I wanted, was creative with the unspecified portions of the "screenplay," and filling in the gaps, and, likely with the assistance of the models he'd engaged for the sketch, threw in some extras. Gotta love it.
A modern day Bill Shipton!
ItsJay
There is a lot to talk about with this one. I have joined this store many times and now it feels right to give a review.
The mess.
This store offered everything you need. I mean everything. It has mud, paint, oil, slime, cakes, pies, trifles, custard, porridge, treacle, savoy stuff and things like coffee! The mess is delivered in many different ways. There are gunge tanks, buckets of gunge, mud pools, mud lakes and everything in between. There are even gunge blasters and wetlook!
Clothes.
The models were everything from bridesmaid dresses, sportswear, shorts and shirt, cheerleader clothes, casual, smart and stockings. The clothes are top of the range. If clothed WAM is your thing, then you will love this site.
Movies.
This store has every kind of movie you want! There are quiz show style movies where if the model gets a question wrong, she faces a forfeit.
There are role play movies where the models get into an argument and just trash each other.
One thing that I really like is how the store focuses a lot on story. There are good plots to some of these movies. The movies run for a very long time and some are in multiple parts. An example of this is a series of movies with Maria and judge patience. In the first movie, Maria gets submerged into a pool of mud, then in the second movie (still covered in mud) she gets gunged in a gunge tank, then in part 3 and 4 she is getting trashed (still covered in mud and gunge) with cakes, gunge, porridge and a lot of other things. If you are a fan of getting messy because you like how it feels, then you will wish it was you in Maria's place. If you like the "gross" aspect of it, then you will feel very sorry for her. The store captures all this perfectly. The plot really makes you get used to the characters being clean and dressed, so when clothes start to come off, it makes it seem more naughty.
Then there is the X-rated stuff, and it gets very, very x-rated. I am a huge fan of X-rated stuff, if its done right, and in this store, its done fucking perfectly! When the models kiss, they really kiss. They 69 each other, make each other orgasm, you name it. It gets pretty hot. However there are still more slapstick style movies on the site. The store really does have stuff for everyone.
Then there is something new to me. Clean WAM movies. Movies where the models talk to you about getting messy, and sharing their experiences. This is something really fun to watch if you are a fan of messy reading.
One thing that really did stick out for me was how the Rev (store owner) expanded his work. You will log on and see all the movies he has made himself, then you will see classic movies from Kaydens, Ariel and Jilly, then MessyCleo will show up, then you will see huge food fights from Mostwam. Its exciting to see who he will work with next.
The Rev.
The Rev is someone I have admired for a long time. I have seen the risks he makes, and all the hard work he puts into movies. He has been on the site for 20 years, and must remember the times where movies were only available on VHS. Being a producer back then was a hard thing to do. Its good to see him take advantage of modern day tech by having studios all over the world produce work for him, as well as him making his own content. A lot of his movies are filed at his home and you really do get a sense of a "personal touch" to his movies, and to make sure they are the best they can be. I can honestly say some of this movies are in my all time favourite movies. His cake sitting movie with Liz and Honour is my all time favourite cake sitting movie.
The Rev in my opinion is the modern day Bill Shipton. His work has always been great, but it seems to get better and better.
I hope the Rev producers for a very long time. He has been on here for so long, but his store still feels new. I am super excited to see what the future holds!
Great video. Hit it spot on. Couldn't ask for more. pontiacracer00yahoo.com
Hello. Greg here. I recently had a custom video done by him. I have to say he absolutely nailed it. At a very reasonable price. I had told him exactly what I wanted and who with. He did an amazing job. The small details made the video. The make up and the hair styles were eite on. The way he accepted payments helped my situation greatly. I would definitily recommend him doing one for you. The resolution of the video was just like watching it on a big screen.
The whole experience has been first class.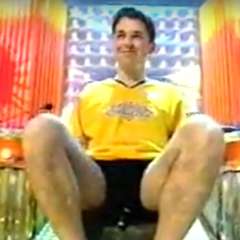 mattb3008
Rev has the ability to take an idea/fantasy from your head put it to paper and then make it a reality in a fantastic custom video. All communications with Rev were carried out in a timely and efficient manner. If i had a question he needed to look into he would set a time by which he would have the answer and pretty much each time answer well within that time frame. The same can be said after the custom was filmed. I was expecting it to take a week or so to edit but Rev managed to have it done in a day.
Rev is also very flexible on payment and very understanding to each individual. I also need to mention Rev has a fantastic group of models who he works with. For my custom i had the pleasure of Michelle and Cleo and both played there parts exactly how i wanted them--It seemed they really bought into the idea and enjoyed it and that came across in the final video.
All in all i would definitely love to have another custom video produced by Rev. The whole experience has been first class and i would recommend his services to anybody that is in two minds about ordering there own custom.
Rgds.
Great value; great pleasure; great result madmalc
Delighted with the result! Big thanks to Rev for following through request with minimum fuss but maximum enthusiasm and understanding. Honour May and Liz were the willing victims and I was very pleased with result. Would thoroughly recommend and very reasonably priced.
Just Brilliant! jamies
I've just had a scene done by the 'Reverend' with a new model, the lovely Rascal. I've always wanted to see a scene in a very particular format, and my have they both delivered. Rascal is very cute and Mr Rev is very good with his camera; they followed my idea exactly and gave me exactly what I wanted! I can fully recommend this guy to bring your fantasies to life. Also, even though these sort of films take alot of organising he kept me informed throughout, so he's a nice bloke to boot!
Great custom service 100% recommend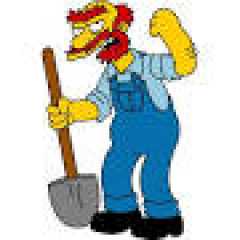 andyj73
I recently commissioned a custom shoot with the amazing Honour May and delectable Faye Taylor via Reverend Slymsford. The service was first class with great communication and the final scene hitting my brief 100%. A really professional service which I fully recommend.
Had a custom done by Reverend Slymsford's Sploshers?