| | |
| --- | --- |
| Kaydens' 10 Pies of Pleasure | |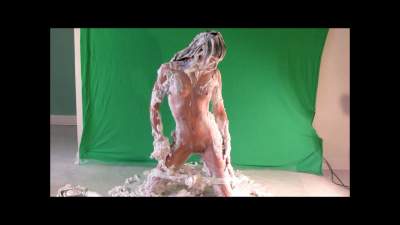 Starring the following model:
| | |
| --- | --- |
| File count: | 1 |
| Total size: | 360.23 MB |
| Runtime: | 12 mins, 9 secs |
| Released: | 7/18/18 |
| Views: | 991 |
| Scene ID: | 29334 |

$4.99



Topless Kaydens, wearing just a little skirt with cute green lace knickers underneath, and some cute knee socks, has armed herself with 10 pies ready to splatter herself with. She selects the first one and Splatt..she pies the front of her knickers! She rubs it in to her panties thoroughly, telling you it feels really good.

Then she gets pie number two and splatts it hard into her face (while still wearing her glasses!). This is a great pie, as the whole pies, crust and all, stays on her face for several seconds. Great coverage and Kaydens clearly enjoyed it as she rubs the front of her panties a little bit.

Next Kaydens removes her skirt, leaving her in just her pretty green panties. Pie Number Three she then splats over her beknickered bottom..and when the pie sticks, she does a bit of twerking to manoeuvre it off. When it still sticks she tells you "I'll just leave that there"

Pies four and five go in a terrific pie sandwich from the sides of her face, face, then six and seven do an alternative pie sandwich..front and back of her face..very creative. "Oh that was a good one" she giggles. She is really well covered, and even massages some of the pie residue into her boobs.

Pie Number Eight goes right in the bare boobs, and again it demonstrates some staying power. Pie No 9 goes over the front of her panties again, and pie no 10 goes splatt into her beautiful face.

there is loads of pie mess on the ground, so she picks it up and begins rubbing it in all over her body

Next she rubs the gloopy pie residue into her sock covered feet, before peeling off the knee socks, and rubbing the pie mess into her pristine clean bare legs and feet.

She then gathers up more pie residue, peels forward the front of her panties (giving us a glimpse at her cute pussy), and pours the pie glop straight down the inside of her knickers. Talk about knicker-filling, the panties are now enormous, filled with pie cream. Next she pulls down the back of her panties, exposing her gorgeous, clean bare bottom, and smusshes the pie cream into it, before pulling her knickers back up into a thong style, which makes the cream go everywhere, causing her to giggle playfully. She then twerks some more for you, shaking her gorgeous arse at the camera.

Now she rubs and squeezes and massages her pie covered boobs again.

Then rubbing the mess all over herself again, she observes "my panties are still so full" and laughs

Next she peels her panties right down, grabs a handful of pie cream and slowly rubs it inot her exposed pussy "Mmmmm" she sighs with pleasure.

She turns round and massages more into her exposed bottom crack and her pussy from behind. "I'm going to really get it in there" she laughs "Well I guess I'll see you next time" she laughs, and we leave her to play by herself. Don't forget this scene is part of the amazing Buy 2 Get 1 Free offer across the whole store.

Report