| | |
| --- | --- |
| Tiswas Girl Pied In: The Great Race Natalie Wood Parody | |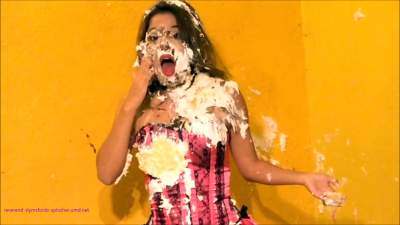 Starring the following model:
| | |
| --- | --- |
| File count: | 1 |
| Total size: | 469.92 MB |
| Runtime: | 8 mins, 29 secs |
| Released: | 3/31/19 |
| Views: | 2215 |
| Scene ID: | 34185 |
| Producer: | RevSlymsford |

$4.99



Tiswas Girl greets you and lets you know she has been set the challenge of recreating the look of Natalie Wood in 'The Great Race'.

She is delighted as this means no more stupid tiswas videos for her ever again... which means no more pies.

She shows you the reference picture of Natalie that she has. "This is going to be awesome" she says; "I get to be glamorous and no more pies!"

and then through the magic of editing, with a spin, she transforms into her version of Natalie Wood... and doesn't she look amazing!

"Now what did Natalie Wood do in the great race?" she asks and someone shows her!

"Surely I'm not going to be hit with all those pies" she yells, as a pie flies through the air and gets her.

More and more pies fly in from off stage... Tiswas girl is taking more than Natalie ever did.

She tastes a little "mmm banana cream" she laughs... "More banana cream" she demands of the off-screen pie thrower and he is happy to oblige.

More and more pies hit her, until finally she arms herself with a cake to try and get revenge

"Who threw that?" she demands... and is immediately nailed with another pie, followed by a veritable pie barrage

She goes to throw the cake at her assailant but slips over and cakes herself in the face for a fitting finale.

We've also included some behind the scenes footage... including Tiswas Girl talking about her thoughts on the scene and her Natalie Wood costume, and brief footage of the pie making.

Report