| | |
| --- | --- |
| Cherry's Storytime 5: Joanne's Birthday Cake-ing | |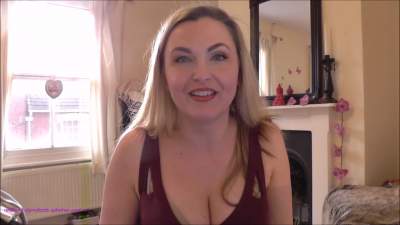 Starring the following model:
| | |
| --- | --- |
| File count: | 1 |
| Total size: | 395.6 MB |
| Runtime: | 13 mins, 57 secs |
| Released: | 7/21/18 |
| Views: | 1006 |
| Scene ID: | 29344 |

$4.99



Cherry is back with another sexy storytime for you. This time it's all about the birthday tradition in the office where the girls always buy the birthday girl a big gooey cake and ensure she ends up wearing it by giving her a good caking.

Cherry's story is about how a new girl Joanne tried to avoid this by throwing a sickie on her birthday, but Cherry and her girls devised a plan to get her even more messy the next day..a plan that ended up with more than one girl getting covered in mess.

Frankly I know some would pay the price of admission just to watch Cherry reading the phone book in that dress, but instead you get to hear a really erotic WAM story.

Actual customer review of a Cherry's storytime: "Cherry's expressions and acting are mind blowing. The way she detailed all the other staff's reactions to the sploshing and her own descriptions of the messy action was amazing. Her vocal expressions of delight and enjoyment of the poor staff member's horribly messy fate just took my breath away.

I know it sounds over the top (but) I have to ration how many of Cherry's story clips I watch to keep some sort of control of my excitement levels!"

Remember it's Buy 2 Get 1 Free across the whole store, so find just one another scene you fancy (maybe another storytime?) and get a third scene totally free.

Report