"A classic tit for tat scene"
delete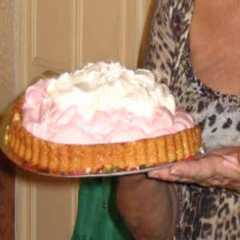 A good tit for tat scene with Molly and Kacie playing off each other well. They have a natural style that avoids the scene looking too set up. As always with the Rev and his lovely ladies there are some great lines and the build is well done. Some gorgeous messy bottom action is always good to see!
"Kacie and Molly are lovely in this messy romp!"
delete Kacie is gorgeous, and this is a great video. I knew that going in. I could also tell that Molly has an irresistible backside. After watching the video, I really started to like Molly more. I think the previews hadn't caught her at her best somehow. She also has a lovely body in general. Sorry to go on about that, but I like videos as much for the models as for the mess. The mess is great, as always in the Rev's videos.
"Most fun, best scripted video with the amazing Kacie and Molly :)"
delete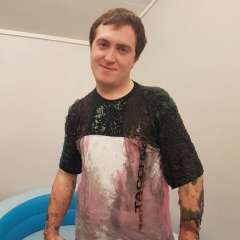 A video that will make you smile, laugh and has a fantastic storyline. The very beautiful and absolutely amazing Kacie and the beautiful totally fab Molly have so much fun in this scene pieing each other, pouring custard down their outfits and with some lovely gunge and rather thick porridge. The scene is about Kacie not being able to find her lingerie and asking Molly if she has happened to know if she's seen it lying around, Molly knowing where it actually is but not telling Kacie they chat about Molly's party and that she has layed out all the lovely things for it, lots of tasty and amazing looking pies, cakes and gateuxs are sat on the big table, Kacie comments on why Molly has a couple of jugs of gunge on the table, think it a bit strange, Molly replies saying it's for a quiz and if they get it wrong their getting gunged just like on the TV, they move from the kitchen to the living room and Kacie asks Molly again are you sure you haven't seen my lingerie, Molly denies this knowing she's wearing it and then Kacie attempts to lift Molly's cheerleader dress and sees she wearing it, they then start having an argument calling each other names and accusing each other which descends into each other using the lovely goodies for the party that was on the table to pie and pour over each other ruining their outfits and lingerie, Molly won't take off Kacie's lingerie so decides to rub and pie herself as of course this Kacie's lingerie so it's all messed, Molly then decides to cut Kacie's bra and it continues till the lingerie is no more and continue to pie each other, in the end all the pies, cakes, gunge, porridge are used and the party ends up being cancelled, the ending is a positive one. Definitely the best scripted video ever and Kacie and Molly perform it so well and you can really tell they had a lot of fun in this scene, definitely worth purchasing and watching over and over it is just that good. A fantastic video with two of the most amazing girls in the world.