| | |
| --- | --- |
| Pandora Destroyed and Trashed by Satine and Honour | |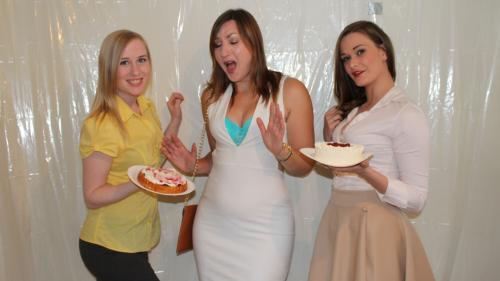 Starring these models:
"Pandora becomes a human pie target"
| | |
| --- | --- |
| File count: | 2 |
| Total size: | 1.04 GB |
| Runtime: | 24 mins, 53 secs |
| Released: | 7/25/16 |
| Rating: | |
| Reviews: | 5 |
| Views: | 11155 |
| Scene ID: | 18775 |
| Producer: | RevSlymsford |

$8.99



The scene begins with Pandora Blake ("Amanda") putting on her all-new outfit, new underwear, brand new dress, new watch, lovely new hot pink shoes, and a brand new handbag.

We then cut to Honour interviewing Satine. She tells her all about the treatment and how much fun it is. She and Satine both hold pies, then Honour tells Satine she needs to witness 'the treatment'. She calls in 'Amanda'. They all admire Amanda's lovely new outfit and she talks about how long it took to do her hair and make-up.

Honour picks up a pie and holding it near Amanda says she will have to be careful wearing a lovely white dress to work..Amanda begs her 'you will be kind won't you Honour'. Amanda hands in her report early, to Honour's disappointment. Next Honour checks Amanda's dress length, bending over with the tape measure giving us a lovely upskirt view of her bottom and thong, but sadly Amanda's dress is the right length.

She also checks the heels, and gets Amanda to lift her skirt up to show that her knickers match her bra. But Amanda has complied with every rule!

Honour dismisses Pandora who is relieved. But Satine begs that they be allowed to trash her anyway. Honour points out this would be very naughty. Honour then asks you the viewer 'Could we really trash Amanda for doing nothing wrong?' We cut to the WAM room where Honour shows Satine things used in giving 'the treatment'. Both girls bend down to pick things up, and the camera is there to capture lovely upskirt views.

The girls then decide that although Amanda has obeyed every rule, as she is the only temp wearing a lovely new outfit they just have to trash her anyway.

Honour leads over with a terrific pie to Amanda's face...followed by a pie to her open cleavage area. Satine can't believe it is happening and her reactions are initially of shock. Next Honour pours some Cherry yoghurt down Amanda's back. By now Satine is openly laughing and enjoying watching Amanda's trashing. Amanda's brand new handbag and contents are then totally ruined with a large jug of rice pudding poured in. Next she gets a large jug of blue gunge and pours it over the front of the lovely white dress, and then turns Amanda round and pours it Inside the back of her dress. Next it's the lovely brand new shoes that get destroyed. Almost whole tin of tapioca is emptied into them and then Pandora is made to put them on again. Then Satine is allowed to tip the last of the Tapioca over Amanda's hair. Honour encourages Satine to take over. Satine takes a bowl of yellow gunge and over Pandora's head it goes. Then more yellow gunge down the side pocket of the dress. It's going everywhere. Though Pandora protests, they then decide they are going to take the ruined dress off, and trash the rest of her. Honour grabs the chocolate custard and pours it over the front of Pandora's expensive bra, and then inside it too!

Next Satine grabs a lovely gooey pie and smears it all over the front of Pandora's knickers...and there we conclude part one.
Includes these files:
satine-build-up-hand.mp4

1920x1080

5,203 Kbps

465.89 MB

12.5 minutes
satine-p1.mp4

1920x1080

6,716 Kbps

594.63 MB

12.4 minutes
Reviews from Paying Customers:
"White dress, mess? whats not to like"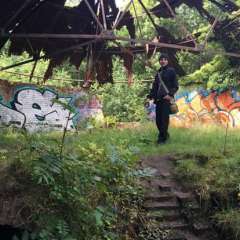 Pandora, you're something extra special ;) Loved the build up to the mess and Pandora's reaction after finding out she was about to be trashed. Would deferentially recommend.
chryslerfire,

6/17/17
edit review Completely love this scene, love the way the girls look so lovely and smart and the way Pandora gets totally trashed, and her exquisite reaction--great shots, always nice to see upskirt action too! Buy This Now!
jamies,

7/31/16
edit review
"Great scene pack with a buildup and a teardown, first part!" This multipart includes 2 movies: the buildup (dressing up, "unboxing" the new outfit), and the tear-down (getting everything messy!) Well almost everything ;)...hopefully everything will be messy on the next part! Looking forward to that!
Edorin,

7/31/16
edit review
"One of my favorite scenes ever!"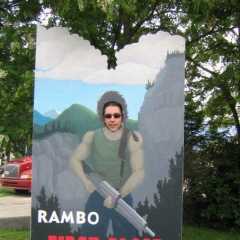 This is one hell of a scene and definitely one of the Rev's best!
Fans of build up, storylines, humiliation, beautiful girls, nice outfits, clothes trashing, shoe filling, handbag wrecking and destroyed underrwear are sure to love this scene. The ladies are stunning, the outfits are perfect, the story builds and adds to the anticipation and the mess is superb. I'd recommend this scene to everyone!
ruegger,

7/28/16
edit review
"A classic in the making. Just buy it!"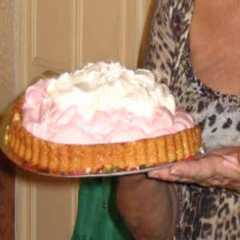 Wow what a scene! I have always enjoyed the Rev's clips but this is one of his best. All three ladies are stunning--their outfits, acting and delivery are top notch.
If you are a fan of build ups to a messy scenario you are going to love the first scene. From seeing Pandora putting on that amazing white dress, to Honour and Satine discussing the set up and admiring the pies. It all just heightens the anticipation.
The start of the second scene teases you further with Honour and Satine bending over to inspect the messy goods. Then the messy fun begins! Satine's expressions are so good you could just watch her but then you would miss Pandora's well acted "horror" at her humiliation. Not forgetting Honour's masterful delivery and on going commentary which just adds to the excitement.
Roll on part two
PiePiskie,

7/28/16
edit review

Report